Naturopathic Consultation
The Naturopathic health clinic of Balanced Babes – Stacey Foat is located in Alexandra Headland on the Sunshine Coast. Stacey Foat is a degree qualified Naturopath and Nutritionist with over 10 years of clinical experience. Her skills include western herbal medicine, counselling, Nutrition, health coaching and iridology as part of the Naturopathic consultation, as well as additional tools such as, massage, infrared sauna, breath work, ice bath therapy and guided cacao ceremony among other tools to guide you to wellness. The clinic has also become a Naturopathic medical clinic as Stacey Foat offers treatment plans designed to assist everyone, men and women with hormone-related conditions.
If you feel that you're undergoing hormonal imbalance, our naturopathic therapies clinic will help you cope with it. We're also available for online phone consultations.
Find out more about Stacey's personal health journey here.
Stacey's experience, qualifications and specialties include:
Nutritional therapy
Weight loss
Herbal Medicine
The Emotional Freedom Technique
Body Consciousness/Kinesiology
Heavy metal, Vitamin and Mineral Testing
Reproductive Disorders such as; Endometriosis, PCOS & Fertility
Initial Naturopathic Consultation $250, 90 minutes 
*private health rebates available for those with health insurance
Includes:
Full Health Assessment
Heavy Metal, Mineral & Vitamin Analysis Test
Bioenergetic Frequency Healing (what is bioenergetic healing?)
Live Blood Analysis
Iridology
Diet Assessment
Professional Practitioner Only high dose Supplements 
From your session, Stacey will create a personalized treatment program which includes an eating plan, personalized lifestyle recommendations, professional supplement prescription and the opportunity to access adequate follow up treatment.
Thermogenesis Boost – Ice bath therapy, Infrared Sauna & Detoxification Body Clay Application
30 minute Appointment – guided 2-3 minute ice bath followed by 20 minute sauna session with the application of high quality Zeolite Detoxification clay over troublesome areas which have been resistance to weight loss ie Stomach & thighs
Appointment includes: 1 litre of Filtered water to consume within the shower
What to bring to your appointment: 
Swimmers/Togs/Activewear to wear in the Ice bath & Sauna
Towel
To book your appointment: https://balancedbabesbookings.as.me/weightloss
Naturopathic Testing: Heavy Metal testing, Vitamin & Mineral Assessment & Live Blood Analysis 
45 minute express testing, without the full health history investigation. 
This is an ideal quick consultation for those who are not suffering with any major health issues, but would like to do a check in to see where they are at and if Nutritional depletion or toxicity is occurring behind the scenes putting you at risk of disease in the future. 
Appointment includes: 
Heavy metal, mineral & vitamin assessment – print out and digital copy 
Live Blood Analysis 
Personalised Treatment protocol & plan of attack to correct imbalances
To book your assessment: https://balancedbabesbookings.as.me/nutritionscanliveblood 
Interactive Group Workshop facilitated by  Trent & Stacey to Kick start a 'high vibing' week ahead
90 minute workshop, limited to just 12 people where you are guided through Breathwork, Ice Bath, Infrared Sauna & Cacao Ceremony
A fun, interactive workshop guiding your through health tools to help you heal the body, connect with your higher self and support health and wellbeing. 
Places are limited to keep groups intimate and fun
To check out the dates for the upcoming weekend end events please visit: linktr.ee/balancedbabes_hormonehealth
Heavy Metal, Vitamin & Mineral Testing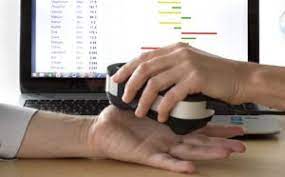 Testing is performed using a non-invasion Oli go scan device, developed in Germany, utilizing  infrared and spectrophotometry technology.
What does it test for?
24 Minerals – Calcium, Magnesium, Phosphorous, Silicon, Sodium, Potassium, Copper, Zinc, Iron, Manganese, Chromium, Vanadium, Boron, Cobalt, Molybdenum, Iodine, Lithium, Germanium, Selenium, Sulphur, Flour
7 Vitamins – Vitamin A, B6, B9, B12, C, D & E
15 Toxic heavy metals – Aluminium, Antimony, Arsenic, Silver, Barium, Bismuth, Cadmium, Mercury, Nickel, Platinum, Lead, Thallium, Thorium, Gadolinium
Mineral Ratio's
Oxidative Stress
Physiology function – prediction of body system health 
Spectrophotometry
This is a quantitative analytical method of measuring the absorption or the optical density of a chemical.
It is based on the principle of absorption, transmission or reflection of light by the chemical compounds over a certain wavelength range.
Spectrophotometry is used in many areas : chemicals, pharmaceuticals, environment, food, biology, medical / clinical, industrial and others.
In the medical field, spectrophotometry is used to examine blood or tissue.
How does it work?
The Oli go scan is a reliable and scientifically proven tool..
A set of tests and comparative studies have been made by researchers highlighting a correlation between the results of the Oli go scan and those performed in the laboratory.
Patient's physiological data is entered
Patient dermis is scanned by spectrometry
Oli go scan application processes and analyses data
Data is sent and stored on a secure server, allowing for further monitoring
Results are available on your computer / tablet
Heavy Metal, Vitamin & Mineral Tests are $125
*Scan's are performed as part of Naturopathic assessments and are included in the cost of your consultation.
TO BOOK AN APPOINTMENT OR FIND OUT MORE