1 in 8 women are diagnosed with Breast cancer. 48 women diagnosed every single day, 17,586 every year.  And that's, Australia alone. www.breastcancer.org.au
85% of women experience PMS:  irrational thoughts, feelings and emotional ups and downs severely impacting upon their lives and relationships every single month. www.womenshealth.gov
1 in 8 women will develop a Thyroid condition. Thyroid diseases are more common in women and usually begin before age 30, but go undiagnosed for over a decade. That's 10 years of suffering in silence, as the condition goes untreated, gradually worsening.  www.thyroid.org
Endometriosis affects 10% of women during their child bearing years causing severe debilitating pain, heavy periods and infertility. www.jeanhailes.org.au
8-10% of women will develop cysts on their ovaries and be rendered infertile and struggle with weight management for the rest of their life.
Every single day women are told by their GPs they will NOT be able to conceive naturally, despite having hormone issues which can be balanced with Natural therapies & diet intervention.
67% of IVF treatments FAIL in women over the age of 30.  www.ivf.com.au
ARE YOU TIRED ALL OF THE TIME?
DOES YOUR MONTHLY MENSTRUAL CYCLE WREAK HAVOC ON YOUR LIFE?
DO YOU STRUGGLE TO MAINTAIN YOUR IDEAL WEIGHT?
DO YOU FEEL HORMONAL AND 'CRAZY' MOST OF THE TIME?
HAS YOUR LIBIDO LEFT TOWN?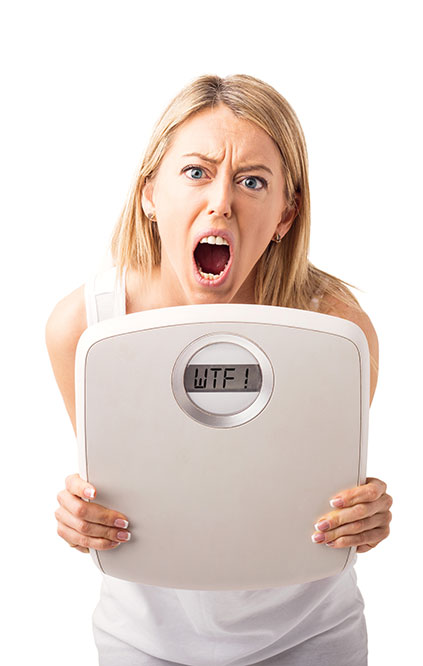 If you are tired of playing victim to your unruly hormones, suffering physically and emotionally, it's time to take back control, balance those hormones and start living your life!
What if you could...
Breeze through each cycle without barely noticing you had your 'monthly'?
Get through the day without feeling like you are dragging a chain around?
Show off beautiful clear skin?
Eat what you want without putting on excessive weight?
Enjoy your sex life again?
Stay the same person and not transform into the Dr. Jeckle version of yourself before each period?
Watch cartoons without turning into an emotional teary mess?
Feel confident in a bathing suit?
Trust your body has all its girly bits sorted out?
Changing your emotional and physical health is easy, all you need is a clear plan and the will to get started!
WANT TO KNOW THE FASTEST WAY TO BURN FAT & BALANCE HORMONES?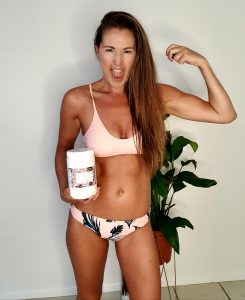 Sick of stubborn weight that won't shift, skin that doesn't look as clean and clear as it could and uncomfortable bloating that just keeps coming back…
Introducing the Balanced Babes Colon Cleanse – 3 Day Challenge
Lose Weight FAST – Remove Cellulite – Eliminate Toxins – Improve Metabolism – Flatten your Belly – Feel Amazing
PROTOCOL INCLUDES
CleanseME weight loss colon cleanse

Travel Enema Kit

Downloadable Juice Recipes

Downloadable Daily Action Plan

Educational & Instructional Videos
Total Value $199
JUST $69
COLON CLEANSING WILL RESET YOUR METABOLISM
Sadly, hormonal imbalances are common, with 1 in 8 women believed to be 'out of balance'. Unfortunately we do not live in an era where awareness and  education is readily available to support healthy hormone balance and as a result more and more women are suffering at the mercy of their oestrogen dominance, troubled thyroids and sluggish livers. The first unavoidable step to balancing hormones and regaining your health is the Cleanse the Colon. In this simple, easy to follow, quick 3 day program you'll overcome one of the major obstacles causing hormonal imbalances, congestion through the colon!
"Balancing your hormones is a step by step process.... which is easy when you have support and a clear plan of attack"
WHEN YOU'RE A BALANCED BABE
You feel confident in your body and stable in your mind
Your skin radiates
Your monthly menstrual cycle is a breeze
You don't suffer from bloating & feel like you're 6 months pregnant
You transition through Menopause smoothly & symptom free
You lose weight effortlessly
You have all the energy you need to do everything you want
You have loving relationships, undamaged by emotional outbursts
You know what foods to fuel your body with so you feel your best
You understand how to manage your social life & how to indulge guilt free
You LOVE being a woman!
And that my dear is Balance! Mind, Body & Soul.