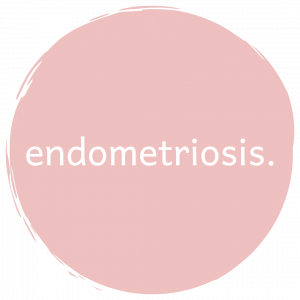 If you think an endometriosis specialist administering endometriosis treatment can cure you, think again! You need someone who understands your and what you're going through and how endometriosis natural treatment is the way to go. That someone is Stacey Foat.  Have your endometriosis consultation with to find out how to treat endometriosis and cure it the natural way.
Your Doctor cannot heal your Endo!
So you have endometriosis or judging by the severe crippling pain you experience every month you suspect you could have, but you havn't been officially diagnosed because no one will take you seriously……
I want to tell you this.
Your period pain is NOT normal, it's not just 'part of being a woman', period pain shouldn't occur, it certainly shouldn't have you laid up in bed for the day popping pain relief pills or making you feel nauseous and dizzy. Periods aren't supposed to make you moody and emotional and they aren't a free pass for your skin to have a pimple party. AND YOU KNOW WHAT? It sure as hell shouldn't compromise your fertility, that's the whole point of periods isn't it, so you can have babies?
Endometriosis affects 1 in 10 women. That's 10% of ladies within their reproductive years suffering with crippling pain and robbing them of the joy of being a woman! And according to the Medical industry, they believe, there is no cure and there is no way of preventing it.
I disagree.
You see when you view the body from a holistic perspective and you start to understand what our cells need in order to function well, we can see that there are many causes to Endometriosis, or rather many things which are common within most women who suffer from endometriosis:
Oestrogen Dominance
Candida infection
SIBO
Sluggish liver function
A toxic, congested colon (constipation or a history of it)
Irritable bowel syndrome (bloating and crappy digestion)
Inflammation & elevated prostaglandin production
Poor blood floor and circulation to the uterus
Nutritional deficiencies
Adrenal depletion
Hormonal imbalances
Mood disorder or depression/anxiety
And the good news, all of these things are easily fixed with diet, nutritional and herbal medicine which means we can absolutely heal the symptoms of Endometriosis and that's what I specialise in.
WE HAVE A SOLUTION



ENDometriosis™ is a private, one on one health coaching program designed to address all health imbalances with the aim of ridding the body of endometriosis and it's associated crippling symptoms. Led by hormone specialist, Stacey Foat, who will hold your hand through the entire process, coaching your through the necessary life style changes, dietary interventions and healing herbal and nutritional supplements which over the course of 3 months will begin the healing process by treating your body at a cellular level transforming your body towards health and well being.
The Program includes:
Private Consultations
4 Private health coaching calls with Hormone Specialist Stacey Foat to set your individual healing plan of attack & help you navigate your way through the process.
24 Hour Email Access
Ask questions about your treatment plan and healing process as they arise anytime of the day by emailing Stacey directly.
Balance Me™

Lifetime access to the 12 week, 12 step hormone healing program which teaches you the exact steps to healing your Endometriosis Access to Balance Me TM (see program break down here)
Practitioner Prescribed Healing Supplements
3 months Supply of Hormone balancing, healing functional food supplements required to heal the body & Support Endometriosis
Educational Webinars
6 Educational Webinars which cover in depth the complete process of the 6 Major healing components of Healing and Managing Endometriosis: Diet & Nutrition, Detoxification, The Adrenal System, Inflammation & Healing, Fertility Health, Preventing Endometriosis & Management for life
Naturopathic Dispensary
Lifetime Access to Practitioner only Supplements and free online shipping.
BONUSES
Piss Off PERIOD PAIN Pack TM Valued at $350
Practitioner only pure quality, safe, anti-Inflammatory healing herbal and nutritional supplements to target the cause of your pain and ease your pain dramatically over the 3 month period and maintain this management without the reliance of harsh drugs which damage our live and kidneys.
Private Facebook Support Group – Priceless
Access to the private Balance Me VIP Facebook Support group to interact with other women and ask questions to your mentor
Hormone Healing Guided Meditation – Valued at $29
A soothing, guided meditation which speaks to the subconscious mind, designed to trigger change at a cellular level, perfect for listening at night to help keep you motivated & support healing and hormone balancing by targeting the emotional connection to disease.
Let me hold your hand!
Hopefully you have already read my hormonal journey or nightmare! I'm so passionate about helping women with Endometriosis because I understand the suffering and my passion to heal myself has inspired my desire to help women who suffered just like me, not knowing where to start or who to turn to for help and worse, being told there is no answer or no cure, leaving you devastated that this is your fate for the rest of your life! Well I won't stand for it, I believe Endo can be treated successfully and women can live without pain and nasty monthly periods and most importantly I believe I can show you how to heal your body and start living a better quality life!
ENDometriosis™ Can help you!
If you are tired of suffering every month and often in between and you are ready to take back your life, I invite you to book a free private hormone assessment call with Stacey. In this 15-20minute call Stacey will identify exactly why you developed Endo based on the imbalances within your body and determine whether or not you can heal from this amazing life changing program. If you value your health and want to start enjoying life again, give yourself this gift, you have nothing to lose to simply have a chat.
What Causes Endometrial Growth Anyway?
The growth of endometrial tissue is stimulated by prolific forms of oestrogen which their job is to develop the lining of the uterus each month. When your system is so overloaded with toxins, excess oestrogen and a poorly functioning liver and immune system these cells being to gown in places they shouldn't, like the around the ovaries, outside of the uterus, bowel and kidneys which causes all sorts of mayhem as you are experiencing.
When we address the cause of this growth, we can stop it occurring and we do this with the use of specific herbs, vitamins and lifestyle practices which heal your body dramatically within a 3 month period.
ENDometriosis™ will:
Naturally, safely heal your body of Endometriosis
Eliminate period pain
Heal your digestive system, no more uncomfortable and embarrassing bloating, gas and diarrhea
Boost Fertility – regulate your cycle and improve ovulation if you are planning a child in the short term or future.
Naturally remove/dissolve cysts on the ovaries
Nourish your body & correct your Nutritional status
Boost your libido & help you to enjoy intercourse again
Boost your energy levels
Support Emotional wellbeing and mood
Teach you how to heal your body and prevent endometriosis returning
Provide you with informed research and evidence so you feel you can make the best decisions for your regarding surgery's and other prescription medication
Give you access to a health coach and personal mentor to answer your questions and decipher all the medical jargon
Show you all the options of healing Endometriosis and work supportively side by side your GP or specialist to ensure the best outcome and recovery from any medical interventions you choose to have.
Guaranteed Results
I guarantee that you will not regret putting your health first and embarking on this healing journey. Your have the right to feel good, conceive babies, enjoy sex and love your life and ENDometriosis TM has the tools to help you achieve that. It's my GUARANTEE that we can heal your body of the symptoms of Endometriosis and we'll work with you until you can achieve pain free periods.
Interested in Finding Out More? Book a FREE Hormone Assessment with Stacey
It's not just about the hell you are experiencing from your Endo right now, the Long term implications of Endometriosis are dangerous and even deadly for some women. Endometrial tissue growth as been associated with the risk of other chronic diseases such as Cancer, Auto-immune diseases, asthma, allergies and cardiovascular diseases. So women not only are hit with the debilitating symptoms of Endo, but eventually are far more likely to develop conditions such as Ovarian cancer, Cervical cancer, breast cancer, Fibromyalgia, Lupus and heart disease. Can you afford not to address the issue from the inside out?
Program participants are strictly LIMITED
ENDometriosis TM, only offers limited opportunity to work one on one with Stacey, due to the private nature of mentoring and opportunity to have daily access to Stacey's support, we can only takes on 8 clients at a time so please book call to register your interest as soon as possible to avoid a waiting list.
Don't waste another day suffering, get started Now
Book a Call with Stacey
Endometriosis affects more women than Breast cancer, yet barely anyone knows about it, except for those suffering, but you don't need to suffer in silence, there is an answer to your Endo and you don't have to accept monthly debilitating pain as just a normal part of being a female, don't settle for drugs which don't even provide relief for more than 63% of women with Endometriosis, take a stand for yourself and see how natural therapies can help heal your body.